Home » New Town Home Page
Homes For Sale Evergreen CO
 We Love to Hear from You!
Send Us Your Questions.
---
Advanced Evergreen Home Search
Evergreen Homes
Evergreen is the gem of the foothills towns located west of Denver just south of I-70 bordering Conifer and Morrison to the south. A town full of rich culture and community spirit that offers homes options from gated luxury, golf club communities, equine friendly properties, mountain getaways, townhome and condominium complexes. Homes in Evergreen CO have sought after gated communities like The Timbers and Singing River Estates with custom homes showcasing million dollar views. There are plenty of Evergreen homes for sale in golf communities with The Island at Hiwan and The Ridge at Hiwan. Many townhome and condo complexes like El Rancho where modern meets the mountains. Several neighborhoods welcome our equine friends, Hangen Ranch and peaceful Kerr Gulch/Kerr Gulch Highlands with barns, stables and outdoor arenas plus coveted open space. Looking for Evergreen Real Estate such as an affordable cabin, weekend getaway or a first time home buyer can be found in Wah Keeney Park and Wonderview Park.
Check out Hiwan Golf Club, Evergreen Golf Course and Red Rocks Country Club for great courses in the area. Evergreen Colorado Real Estate is encompassed by thousands of acres of mountain parks with miles of trails and outdoor activities. Elk Meadow Park, Alderfer/Three Sisters Park and Evergreen Lake House for trails, dog paths, water sports and summer concerts. Welcoming culture and community oriented year round events with local artist, theater, specialty shops, Farmers Market, music and dining in the Heart of Evergreen at the Historic Downtown area. You will find many winter activities in the area like ice fishing, ice skating, snowshoeing and cross country skiing. Many families are drawn to purchase a home in the Evergreen Colorado Real Estate market for its top rated schools. Easy access to the ski slopes, Conifer, Morrison, Golden, Tech Center and downtown Denver from I-70, C-470 and Highway 285. There is so much to offer in Evergreen with all the city amenities while breathing fresh mountain air. Our Evergreen Real Estate agent can show you all this wonderful community has to offer. We show you the details on homes in Evergreen CO, subdivisions, an interactive community map and things to do. Whether buying or selling, you can learn more about the current Evergreen Real Estate Market Trends, get a Free Personalized Market Report. You will see how the market is trending, find out what sold recently and for how much, see all Evergreen homes for sale and much more. Call us at 303-325-5690 to talk to our Evergreen Real Estate Agent for your need of homes for sale in the Evergreen community. As your Evergreen Real Estate agent, we provide you with a plethora of information on our website about Evergreen CO Real Estate.
Evergreen CO Home Values
Thinking about selling your home? Get your Evergreen Home Value Instantly Online. Speak with local agents about Evergreen CO Home Values. We will provide a detailed home value, pre-listing advice and offer a free staging consultation for all listings. Use our advanced online search tools to see the sold and under contract homes in your area. Check our Evergreen local market trend reports below. Our market updates show the area appreciation, the average sold prices, the percentage of sold price to list price, average days on market and much more. Call our office at 303-325-5690  to discuss your current home value.
Evergreen CO Real Estate Agent



Mike Lies and his team at Gold Compass Real Estate is your Evergreen CO Real Estate agent whether you are simply curious about the values of real estate in the Foothills area, or are further along in your home selling or buying process and are ready for the services of a professional Realtor, Gold Compass Real Estate can meet your needs.
We specialize in local real estate including Evergreen and homes for sale in all of the Foothills. We offer Evergreen MLS listings directly on our site as well as all of the Denver Metro listings.  View the most up-to-date information from th  MLS on our user friendly site.
 We Love to Hear from You!
Send Us Your Questions.
---
Home Guidance You Can Trust!
Communication is the foundation to building trust, so we make it a priority to be available to our clients through phone, text, Facebook messaging, email and in-person meetings. Our laid back approach to home buying is centered around outstanding personal service and gives you the time you need to find the perfect home.
We will help educate you about your options so that you can make well-informed decisions throughout the home buying and selling process. Our friendly and responsive team will make you glad you chose Gold Compass Real Estate to help reach your real estate goals.
Mike Lies, Employing Broker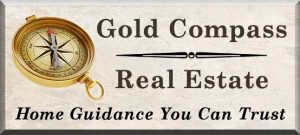 Gold Compass Real Estate
4 West Dry Creek Cir. Suite 100
Littleton, CO 80120
Office: 303-325-5690
Text: 720-441-3050